5 Things to Do Before a Home Inspection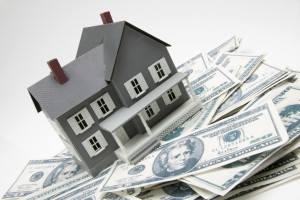 1. Clean Your Home
A home inspector will move through the home and needs a fluid path to do a proper home inspection. Remove all items off the floor, off counters, remove dishes from the sink, etc. All aspects of the home will be inspected so the cleaner the home the more efficient the inspection will be.
2. Remove stored items
Home inspectors need to perform a non-invasive inspection. That means, if there are stored items in the way, the inspector has to skip that area of the inspection and you will not receive the complete inspection the first time and possibly, the inspector will need to return once the items are removed. There may be an additional charge. The inspector needs access to the attic, the garage and the electrical panel; these are the most common areas that have items obstructing the area.
3. Put away pets
Pets are like our family members. However, the are not easy to work around for a home inspector. Inspectors need to move freely in and out of the house and this could cause a potential for a pet to run out and get lost. You should always have the pet somewhere that will not impede in the inspection process and allow the inspector access to all areas of the house.
4. Disclose recent damage
If there is any newly remodeled or replaced items such as a roof, major mechanicals, etc., please disclose this to the home inspector. If these items are disclosed up front, the inspector can take a special interest in further examination of these items to make sure they were installed or remedied correctly.
5. Have an open mind
All homes will have issues and problems. Dont panic. The home inspector will, no doubt, have a laundry list of items that are potentially hazardous, need to be replaced or simply need to be monitored.
A home inspection should be something that HELPS with the home buying process. All of the items found by the inspector, mostly, can be fixed or remedied and it should help with the price of the home and make the process easier for both the buyer and the seller.
Written by: Kristin Butcher 4/13/2016