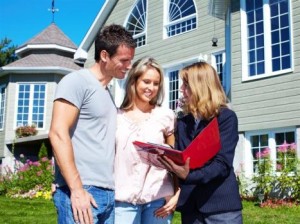 You've planned the sale of your home for months…even years. You've hired a listing agent, listed your home and cleaned and prepped your home for a walk through. You finally get an offer; great news! But you still have a couple of challenges to face, including a home inspection.
No matter how much you "think" you know about the home you have lived in for years, maybe decades a home inspector may find issues that your buyers will want you to address. While there is not a guarantee that the home inspector wont find anything, you can take steps to make it less likely that a home inspection will put an end to the sale of the home.
Consider a Pre-Inspection
Whether your home is older or relatively new a pre-listing inspection is a great way to have the peace of mind that comes with knowing about potential problems and having the opportunity to address them on your own time, rather than under pressure from a buyer who wants work completed before the settlement date.
You always should disclose to potential buyers any problems your home inspector finds, what you've done about them and how much you have invested into the repairs – whether you've made a repair, replaced an appliance or planned to offer a credit for the buyers so they can fix it their way.
Prepare for the Inspection
It is important to prepare for the inspection by following the following listed items. A home inspection is a non-invasive walk through and all areas of the home need to be accessible or they can not be inspected. A home inspector will not move or touch your items. This is up to the home owner.
Remove Clutter-Even though you are probably packing and getting ready for your move, it is important to empty out areas that the inspector will need to review such as under sinks, remove items around mechanicals and make it easy to get to the electrical panel. Also, you will need to make sure all attic accesses are easy to get to and clutter free.
Complete access to your home– Make sure all doors and areas that need to be inspected are easy to get to and get in to. Unlock all gates, bedroom and bathroom doors and any other areas that the inspector will need to get to.
Leave your home-It will make the inspection process easier and quicker if there is no one there and the inspector can inspect all the areas he/she needs to without interruptions or anyone in the way to move around the home.
Dont take it personally– A lot of home owners take pride in their home. Often times we find some people get upset and take the findings personal. An inspection is not an "attack" on any person or the way they live. It is simply to find out what is wrong and how to address the issues to get the best value out of your home.
Call us today to get your pre-listing inspection! 866-665-6022