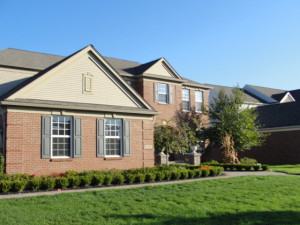 Its all about experience
When it comes to hiring a Home or Building Inspector what are you looking for? If you are trying to get the cheapest price possible, you may want to re-think your strategy. There are a few questions you may want to ask your potential inspector when looking to hire them. Buying a home or commercial building is a large purchase, a stressful endeavor and a big commitment. Make sure you are asking the right questions:
How many inspections have you performed?
This is important because, it should be all about experience. Although many home inspectors are licensed builders or took an inspection course, they may not be experienced and trained for what to look for in a Building/Home Inspection. There are many states who do not require a home inspector to be licensed. This means they do not require them to have a number of training hours or a number of inspections performed to received the license. You may be getting a "green" inspector who is making up their own set of standards and practices and therefore are not doing a quality inspection. Make sure you ask your inspector how many years they have in the field and how many inspections have they performed?
Do you carry insurance?
"Do you carry insurance and how much?"; is a great indicator on how serious the inspector is at running their business. If the inspector does not carry insurance at all or carries less than a $1,000,000 in E&O/Liability, you may want to continue your search. Any inspector who is qualified, experienced and thorough will let you know they carry the minimum of a Million Dollars in insurance. They want to make sure they are covered if they in fact miss anything; and most inspectors that carry that much, usually don't miss much…they do a quality inspection.
What is included in the Home Inspection?
An inspector should be able to detail what their home inspection report covers. If an inspector "throws in" different types of inspections, be weary. For example, if they say you get a "Free Radon" or "Free Pest Inspection" with your home inspection, are you getting a full in depth inspection? There are different tools needed and different qualifications needed for different types of inspections. A quality Radon Inspection needs a calibrated Radon Machine needed to give you the most accurate reading of Radon in your home. A pest Inspection needs an inspector trained and experienced in the different bugs and pests that can be found in your home. Thermal Imagining Tool and Moisture Meter is needed to know if a water stain is caused from an on-going leak. All of these different types of inspections need someone qualified and trained on the right tools to give you the most information about the home or building you are buying.
Are Inspections Your Core Business?
Many inspectors are moonlighting and actually have another job or trained in another field. If they are a Licensed Builder, who are doing inspections on the side, they aren't focused on the standards of practice and experience it takes to be a Home/Building Inspector. Home/Building Inspections are not just a side gig, they are a craft. It takes years of training and experience to uncover and "spot" the issues that are wrong with a home or building. Its more than just the items listed on their check-off report. They need to be able to spot a fresh coat of paint on a ceiling and question if there was a leak there before the owner painted. They need to be able to read the negative slope of the grade outside the home, to know that during a rainfall, will cause flooding, leaking and a breakdown to the foundation.
All of the items listed above are questions that should be asked when hiring anyone to inspect the property you are going to be making a major investment in. Our motto at National Building Inspections is "Protecting Your Investment". We want to make sure you aren't just buying a house, but buying a home to love and spend a long future enjoying. Visit us on our website to see a full detail on the inspection services we provide, our history of inspections and a full background on our company. We also offer a live chat option if you think of any additional inspection questions you may have.
Happy House Hunting and call us when you are ready to buy!