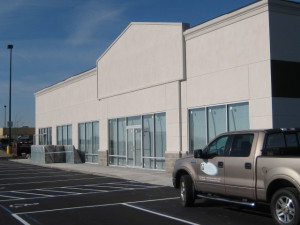 What is a Triple Net Lease?
A triple net is a lease agreement that designates the lessee (the tenant) as being exclusively liable for all of the costs relating to the asset being leased as well as the rent fee applied under the lease. The configuration of this type of lease involves the lessee to pay for net real estate taxes on the leased asset, net building insurance and net common area maintenance. The lessee has to pay the net amount of three types of costs. This is a very basic definition and there are many aspects or variables to each one, however, you do need an inspection by an unbiased 3rd party and here is why:
Triple Net Assessments are performed to avoid costly, unknown liabilities.
Your lease could include that you are responsible for such things as the heating and cooling systems, the roof, water heater or the electrical. In any of these cases it is in your best interest to bench mark each item the landlord had made you responsible for, so that you are not assuming items with-in the structure that are either at or near design life or will not live out the length of your lease.
If you are at the end of your lease what are your responsibilities?
What items exhibit typical wear and tear and which are past that point? A good thorough general inspection will help you understand what condition your site is really in and what areas you will most likely to be responsible for.
If you are in an extended lease it is a good idea to get a good thorough general inspection.
This should be performed every 5 years so you know how things are holding up and what preventative maintenance is needed now or in the near future.
By ordering a triple net inspection you could save hundreds of thousands of dollars in maintenance cost responsibility. NBI can inspect your rental/leasing property to ensure that you do not assume responsibility for mechanical devices that are deficient or are nearing their useful design life. With our reports and photos, you can ensure that you are covered financially before you agree to lease/rent the property. The precise items that are to be paid by the tenant are usually specified in a written lease. Contact Us